Sir John Harvey-Jones – The Troubleshooter.
Many people ask me what inspired me to run my own business, especially with parents who don't have any entrepreneurial traits – Dad was a Professor of Law and Mum was in social services.
I believe my passion stemmed from the first BBC television series in 1990 – Troubleshooter starring Sir John Harvey-Jones. I was totally enthralled and inspired by the fact that Sir John was helping struggling businesses with common sense advice that most of them took on board and led them to turn their fortunes round.
I did a degree in Business and Marketing and had planned to use my love for marketing and knowledge at a company that would take me on. Several rejections later, I thought rather than be miserable on the dole, why not cheekily offer my services on a freelance and project basis on the cheap. A few companies took a punt on me which led me to setting up Bamps in 1998 at the age of 24. I offered Business And Marketing Planning Solutions, hence the name!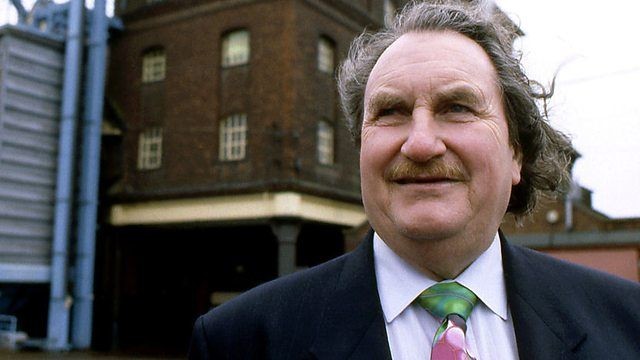 So, back to Sir John; it was his role as BBC TV's original BAFTA award winning reality TV series Troubleshooter for which many will remember him best. Travelling the country with a suitcase full of his famous 'Union Jack underpants' in his hand, Harvey-Jones dispensed blunt and common sense advice to struggling businesses – including juice manufacturer Copella, toy maker Triang, sports car maker Morgan and the NHS – not all of which were ready to take his cure. It was a task he took very seriously, regarding it as his duty to give the best advice he could. What is little known is that he continued to mentor the firms after the programme aired. (Something that I value – I believe in building long term relationships – a project is never completed while their business is running.)
One newspaper called him the "most famous industrialist since Isambard Kingdom Brunel."
The inspiration Troubleshooter provided was perhaps its greatest achievement. Business management became a household discussion in Britain and the show provided a role model for people wanting to start up a business of their own. Many point to this series as a kick-start to an entrepreneurial boom in the UK.
What made Harvey-Jones Britain's most recognised business person was how he related to both the audience and the company on a human level. He observed key issues, then asked simple questions to confirm his view or to see if the management saw the problems he'd identified.
At its peak, Troubleshooter gained 3 million viewers per episode. This was greatly in part for Harvey-Jones' unique personality. He gave frank and very straightforward judgements – many of his clients took affront to his observations.
So Sir John has shaped me into someone who does not believe in treading on egg shells; I will simply tell the truth in a no nonsense manner, which admittedly some people find tactless. Another blunt entrepreneur comes to mind – Lord Sugar!
I just love helping people, I love mentoring and I'm proud to mentor some young people starting up in business – after all, I've made so many mistakes in business in over 20 years of running my company, many costly and damaging. It is how you learn and recover from them – the kind of advice I share with business associates, colleagues and friends.
Fast forward to May 2021, I'm going through major change in my business, which has meant that my business is going in a completely different direction and has resulted in more time that I can give to other SME's who need that boost and support on either an ad-hoc or regular basis.
I love to be seen as "the troubleshooter" as my skill is solving or anticipating problems or difficulties. If I could do a fraction of what Sir John did for the companies that featured on Troubleshooter, I would consider myself a troubleshooter to be reckoned with.
Thank you Sir John for inspiring me to be what and where I am today.
What / who inspired you to set up your own business?